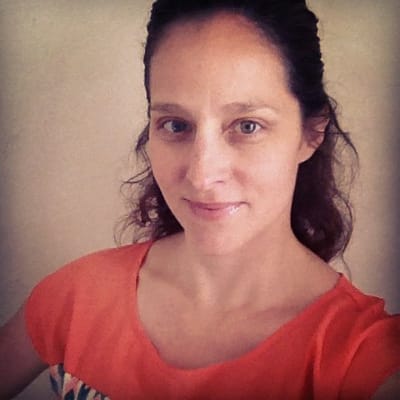 Welcome!
I'm Dee. I've been a student of yoga for over 17 years and i've been teaching for 3 years. I focus on the basics, breathing and gentle movement. I've studied Hatha, Iyengar, Anusara, Vinyasa, and Restorative. I completed a 9-month, 108-hour Anusara Immersion with Kimber Simpkins in Berkeley, CA (2012). A few years after that immersion, I completed a 6-month, 200-hour Yoga Alliance certified yoga teacher training at Namaste in Berkeley, CA (2015-2016) with these teachers: Vicki Russell Bell, Baxter Bell, Domonick Wegesin, Nubia Teixeira, and Ashley Sharp. In July 2019, I attended the Relax and Renew Restorative yoga training with Judith Hanson Lasater in San Francisco. In addition to my yoga studies, I have been a student of meditation in the Soto Zen tradition since 2004.

I focus on:
restorative yoga.
mindful yoga.
office yoga.

Restorative Yoga
This session consists primarily of poses while on your back, side, or stomach using props (primarily blankets) to enhance relaxation and to let your nervous system relax. Generally, you are in each relaxation pose for about 15 minutes (6 minutes each side for twisting). This allows your mind, your breathing, and your body to fully enter a solid relaxation state. Our bodies can heal more easily when we allow ourselves to enter into this state (turning on the parasympathetic nervous system).

Mindful Yoga
This session consists of a basic practice that gently strengthens and stretches all areas of the body - legs, hips, arms, chest, neck, etc. You will experience basic poses including: standing, sitting, twisting, gentle back-bending, gentle forward-bending, and final resting. My approach is to gently guide people into mindful exploration of their body and breath through basic yoga poses.

Office Yoga
This session focuses on stretching areas of the body that become tense/hardened from sitting for long periods of time and/or working on a computer. This practice consists primarily of poses that gently open the chest, arms, and hips.

I customize a practice to fit you and your lifestyle. I teach private yoga sessions, workshops, and retreats.
Contact me for more information.

I also have a deep love for health and healing through yoga, meditation, herbs, and natural DIY products. I love to travel, ride my bicycle, and play with kitties.